Innovation
An integrated technical department
to support our development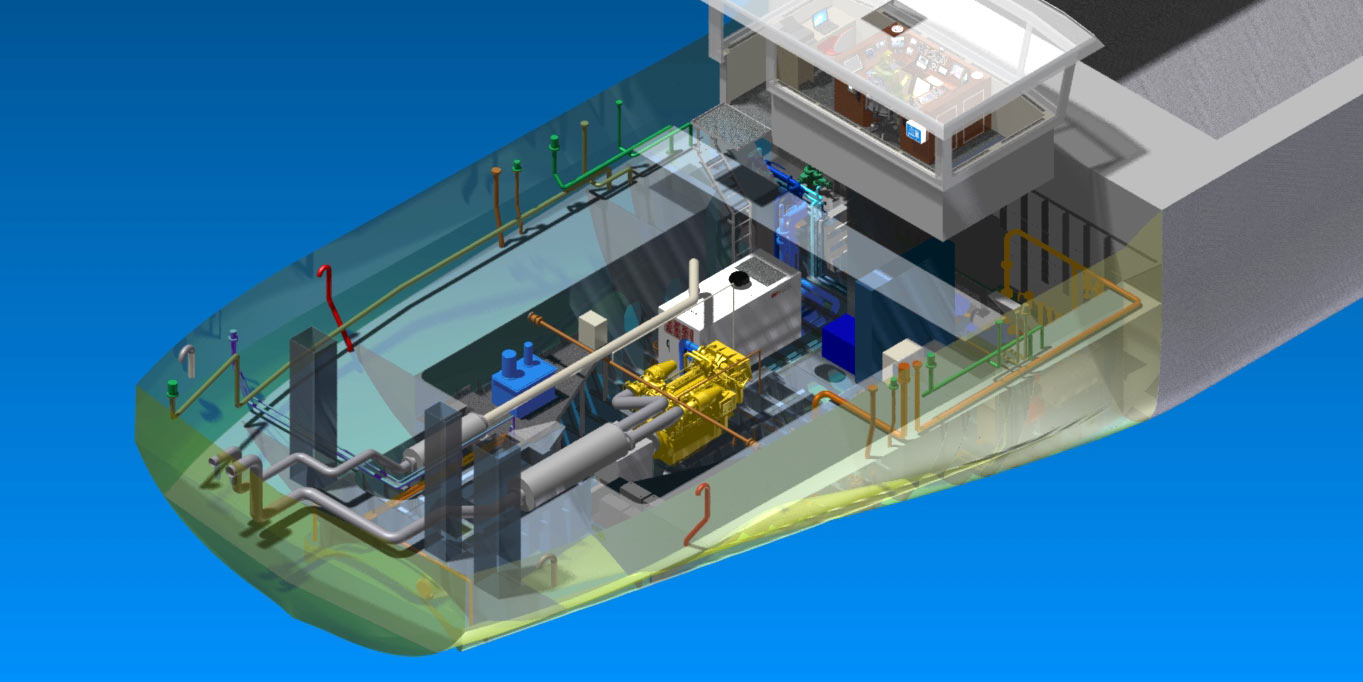 Customization, our response to technical challenges
The Technical Department can design all types of units (ships, self-propelled vessels, pushers, barges, etc.). Its engineers have a large number of IT tools at their disposition encompassing:
2D or 3D design,
Piping,
Finite Element Method (FEM) structural calculations,
Stability calculations for design or loading plans.
The Technical department is also called upon to manage highly specialized projects including thermal and hydrodynamic calculations, or hull tests in a hull basin. In addition, it also manages the classification of barges, especially in the case of hazardous materials transport.
The Sogestran Group can thus meet the specific needs of its customers by offering for each type of traffic an optimized, efficient and safe design. To guarantee the conformity of the designed units, the New Construction's service monitors the construction of each unit throughout Europe and worldwide. It also ensures the commissioning of each new unit and team training for its use and maintenance.
Research, a positive impact on the environment
The Sogestran Group capitalizes on its experience to improve the energy efficiency of its units and reduce its environmental impact on natural environments.
We work to offer hybrid propulsion, gas-electric, to reduce our emissions. This solution is far better than conventional diesel propulsion used in road transport. However, it is not completely decarbonated and the Sogestran Group considers gas as a transition energy.
We are already working on the propulsion of the future, with a fuel cell project. The fuel used for this battery will be 'green hydrogen': the Sogestran Group wants to use renewable energies (wind turbines, hydroelectric. . .) to produce hydrogen and subsequently store the energy needed for fuel cells. This type of propulsion will only release water vapour, even during the hydrogen production phase.
Beyond an action to reduce direct pollution related to its consumption, the Sogestran Group is relentless in the eco-design of its units. Therefore, today when we talk of environmental impact, we consider the whole life cycle of boats and ships, from their construction to their destruction.
Projects and achievements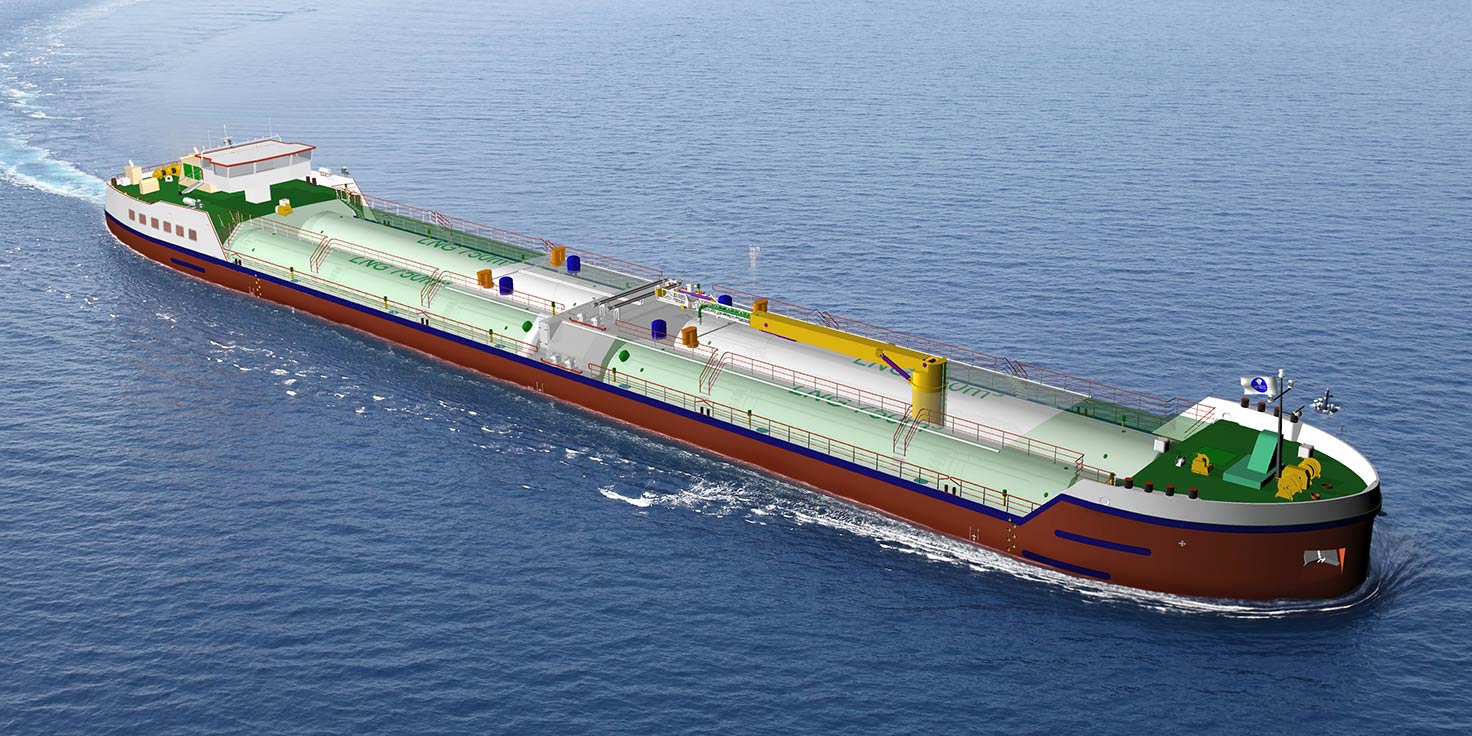 We are proud of our solutions
Some bespoke achievements from the Sogestran Group:
Lapresta - Bitumen at 160 or 180°C
LNG London - Liquefied gas
RiverTri - Fluvial waste recycling centre in Lyon
Hybrid roll on / roll off 780 ton barge for the ITER power station