Legal Notice and Privacy Policy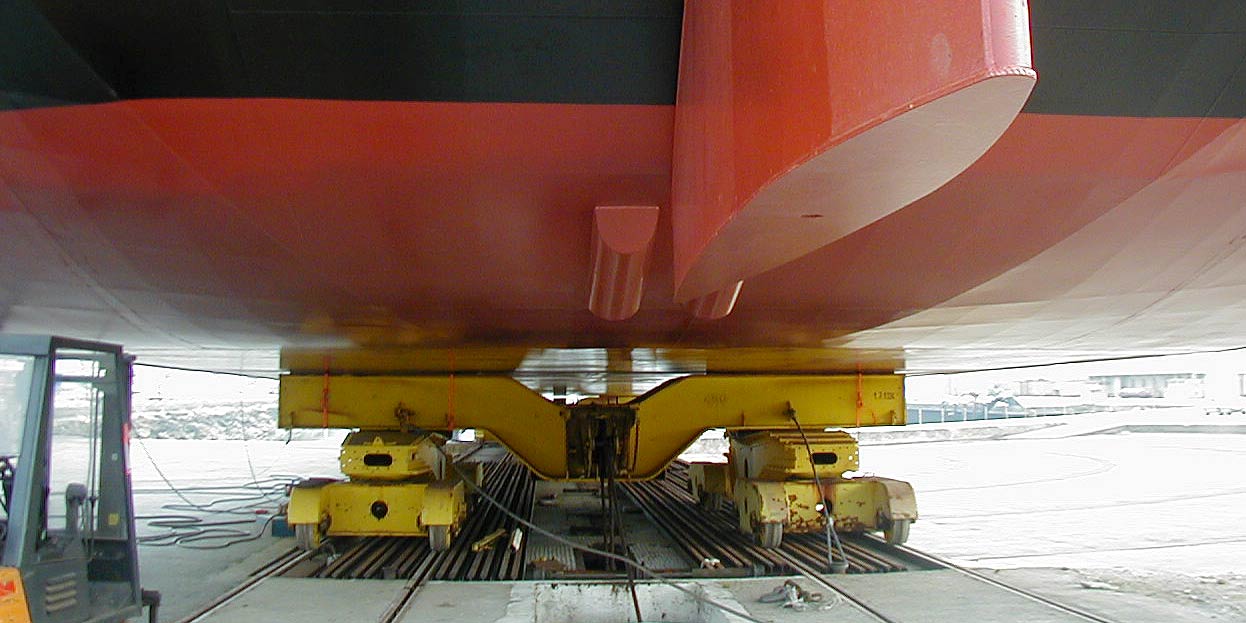 Editorial Management and Publishing Director
Sogestran Group
11, rue du Pont V, 76600 Le Havre
Telephone: +33 2 35 53 50 05
RCS Le Havre 304 891 641
Website development and hosting
Mediaction
9, rue Godot de Mauroy, 75009 Paris
Telephone: +33 1 42 666 999
RCS Paris B 384 316 857
Privacy Policy
Our goal is to ensure that you have a pleasant experience on our website.
When you visit sogestran.com/en/, we want you to be able to find all the information you need. Please read the information provided on this site, and if you still have questions, feel free to contact us at any time.
You can send any questions concerning your personal data and how we use it directly to dpo@sogestran.fr. We will reply promptly.
Sogestran is responsible for the processing of personal data that is collected during your use of our site. This means that Sogestran is responsible for its collection, security and use for the purposes that Sogestran sets out in its privacy policy, in accordance with data protection rules. By using our site, you consent to such processing and you warrant that all data provided by you is accurate.
'Personal data' means any information relating to an identified or identifiable natural person such as your name, address, telephone number or e-mail address. Personal data may also contain information to identify you, directly or indirectly, by reference of an identification number such as an IP address.
What data does Sogestran use?
Sogestran collects and uses different data to provide its services and enhance your experience on their website. This data may or may not be personal. Some of this data may be collected by cookies. You can manage your cookie preferences in your browser.
When you fill out the contact form, you provide the following personal data: surname and first name, e-mail address, postal address, telephone.
When you fill out the application form, you provide the following personal data: surname and first name, e-mail address, postal address, telephone, cover letter and CV.
Sogestran will collect, process and use this contact or application data to answer each user.
How long will your personal data be kept?
We keep your personal data only for the period necessary to perform our services.
Does Sogestran share your data with third parties?
We do not disclose or sell personal data to third parties.
Your rights
As a user, whose personal data are processed, you may exercise the following rights:
Right of access
Right of rectification
Right to erasure (right to be forgotten)
Right to restrict processing
Right to data portability
Right to object
To exercise any of these rights, please write to dpo@sogestran.fr: we will reply promptly. You also have the possibility to make a complaint to the Commission Nationale Informatique et Libertés (CNIL).
What data security measures do we use?
We use technical measures to protect our site and systems against the unauthorised or unlawful processing or any accidental loss, destruction, damage, alteration or disclosure of the Customer Data. The transfer of data between our site and your computer is encrypted.
Hypertext Transfer Protocol Secure (HTTPS) is an Internet communication protocol that protects the integrity and confidentiality of data when transferring information between your computer and our site. Data sent using HTTPS is secured via Transport Layer Security protocol (TLS), which provides three key layers of protection:
Encrypting the exchanged data to keep it secure from eavesdroppers. This means that when you browse our site, no one can follow your activities on the different pages visited or steal your information.
Data Integrity: data cannot be modified or corrupted during transfer, intentionally or otherwise, without being detected.
Authentication proves that you communicate with our site. This method protects against the attacks of the interceptors and reassures you on the site consulted.
Sogestran reserves the right to modify this Privacy Policy at any time, considering the applicable data protection provisions. In case of modification, you will be informed when connecting to our site and you will have the right to oppose it by writing to dpo@sogestran.fr.
Intellectual property
The entire site is covered by French and international legislation on copyright and intellectual property.
All rights of reproduction are reserved, including downloadable documents and iconographic and photographic representations.
Reproduction of all or part of this site on any medium whatsoever is strictly prohibited unless expressly authorized.
Any hypertext link directed to a page of this site must open in a new window and be presented in an unequivocal manner, to avoid any risk of confusion between the forwarding site and our site as well as any tendentious presentation or contrary to the laws in force.
Accuracy of information
Every effort is made to provide accurate and complete information on our website. However, we cannot guarantee the accuracy, completeness, or adequacy of the contents or services mentioned on our site.
Despite all the care taken in the realization of this site and its regular updating, errors may have crept into the information and/or documents presented. If you notice any, please do not hesitate to contact us.
Cookie Policy
This site uses cookies: cookies are small text files stored on your computer or device when you visit a website and contain certain parameters of your visit that may be used when you make subsequent visits to the website.
Our cookies contain your language preferences, prevent the hacking and spamming of our site and once accepted means you will no longer be informed of our policy regarding cookies.
Our cookies do not contain any personal data.
When you visit our website, a banner appears with which we inform you about the use of cookies.
You can disable cookies in your browser preferences. However, this deactivation will prevent the operation of certain features on this website, including that of the contact form and the application form.
Our site uses Google Analytics, a service provided by Google that uses cookies to analyse the use of the site by its users.
Google may disclose such data to third parties in the event of a legal obligation or where such third parties process data on Google's behalf, including but not limited to the publisher of this site.
Google will not associate your IP address with any other data held by Google.
By using this website, you expressly consent to the processing of such data by Google, only under the conditions and for the purposes described above.
You can prevent the collection of your data by Google Analytics by using the browser add-on for disabling this service on the following page tools.google.com/dlpage/gaoptout?hl=en
To learn more about using Google Analytics and how data is collected and processed, please visit policies.google.com/technologies/partner-sites?hl=en